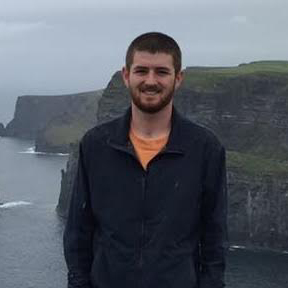 Location : Chesapeake Bay Program Office
Position : Environmental Management Staffer - Protect and Restore Vital Aquatic Habitats Goal Implementation Team
Phone Number : 410-267-9830
Email : runion.kyle@epa.gov
Bio : Kyle Runion began the Environmental Career Development Program as staff for the Habitat Goal Implementation Team in July 2015. In this position, Kyle has supported Chesapeake Bay Program teams including the Wetlands, SAV, Fish Passage, and Stream Health workgroups, the Mid-Atlantic Panel for Aquatic Invasive Species, and multiple BMP Expert Panels. His professional development opportunities have been extensive, including serving as a volunteer on a NOAA Ecosystem Surveys Branch Research trip in the Atlantic Ocean. Just before beginning his staffer position, Kyle graduated from the University of Maryland, College Park with a Bachelor of Science degree in Environmental Science & Technology. Specific coursework included soils and sustainability, with field and lab experience in entomology researching invasive stink bugs. Kyle entered the Bay community by awarding environmental education grants during an internship with the Chesapeake Bay Trust as an undergraduate. In the fall, Kyle will join the Oceanography program at the University of Delaware in Lewes to pursue a master's degree. Kyle enjoys living in Annapolis and is close to home in southern Maryland. Hobbies include running, watching sports, reading, and visiting the beach with friends.